Bluffdale Chimney Cleaner & Chimney Repair Specialist
As you begin to look at what your options are for getting your chimney cleaned or fireplace installed, it often comes down to expertise. You will want a team that is the real deal and is not going to avoid putting in the hard work necessary to deliver value.
At Pro Chimney Cleaning, we are one of the top-rated Chimney cleaning companies in Bluffdale, UT for anything related to chimney or fireplaces. You are going to be working with a Bluffdale chimney specialists that are trusted and always willing to go the extra mile for your needs.
If you want the best, you will want Pro Chimney Cleaning by your side.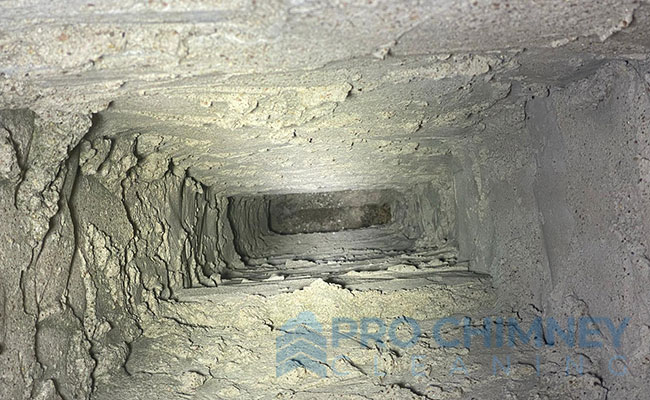 Affordable Bluffdale Chimney Inspections
Detailed and Thorough Chimney Inspection Reports
We have years of experience working with a wide array of chimney's and properties and with this expertise is what shines through when it is time to work on your chimney. Our Bluffdale Chimney Cleaners can service both commercial and residential Chimneys allowing us to be your first choice Chimney company.
Locally owned and operated and been providing chimney inspections throughout Bluffdale, UT for over 10 years and it is with this experience that is going to help you get the results you desire. Whether you are hoping to set up a new fireplace or fix the firebox, we can help you.
Do not settle for a company that is not going to be serious about the work it is doing or is going to offer a rate that is too expensive. We will always offer competitive rates and a thorough inspection as soon as the process begins in Bluffdale.
If you are someone that is hoping to get the job done properly and wants to see good results then hiring Pro Chimney Cleaning. We will always offer high-value results to our clients and that is promise!
Never compromise your chimney again now that you've found a great Bluffdale chimney cleaning and repair company. Working with us it's a safe bet that you will never have to worry about any of your chimney or fireplace needs again.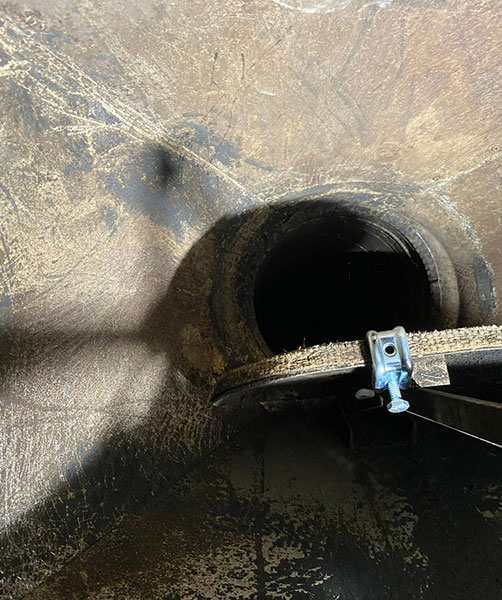 Common Chimney Services
Creosote Removal

Chimney Sweeping

Chimney Repair

Camera  Inspection

Chimney Cap Installation / Repair

Custom Fabrication
Chimney Reline
Bluffdale Fireplace Services
 Wood and Gas Burning Fireplaces

Fireplace Glass Doors

Fire Boxes

Ember Replacement

Inspect Pilot

Inspect Venting / Draft

Test T

hermocouple
Custom Chimney/Fireplace Services
Custom Fabrication

Damper Repairs

Metal Smoke Stacks

Flashing

New Chimney 

New Fireplace

So much more!
Have your Chimney Inspected and Cleaned In Bluffdale
Professional Bluffdale Chimney Services
Fireplace Installation & Maintenance In Bluffdale
Being in a situation where you are going to install a new fireplace means understanding where it needs to be set up and how it is going to work. It is highly recommended you don't ignore this step as it can create all kinds of headache without proper planning. Working with our professional chimney experts you can avoid any type of headache and money lost.
All of our fireplace installation and maintenance services are extremely competitive and are designed to ensure only the highest quality of customer care.
Bluffdale Chimney Cleaners You Can Trust!
Reliable and trustworthy Chimney Cleaners in Bluffdale
When the chimney needs to be maintained, you are going to want to choose a cleaning company that has been around for a long time and has built up a great reputation. Pro Chimney Cleaning has worked diligently serving the Bluffdale community with only the best workmanship we have to offer.
We are not going to ignore details and you are going to feel confident in how we perform our chimney and fireplace services.
We start with the assessment and inspect phase where a camera and other tools are used to assess your chimney. Our technicians will then come up with a plan to clean it using industry leading equipment and tools.
Honest as Honest Abe!
It is integrity that sets us apart as one of the premier Chimney companies in Bluffdale. We realize our clients do not want to be tricked nor do they want subpar results. With our help at Pro Chimney Cleaning, everyone in the Bluffdale area can experience quality chimney services.
Our Chimney and fireplace specialists are going to follow the letter of the law and ensure everything is up to par with code.
Our clients trust our expert opinion an our team will continue to work hard to meet the expectations of each and every one of our customers.