Lindon Chimney Cleaning & Repair Company
One of the most important yet often overlooked tasks is cleaning chimneys. A dirty chimney can cause a number of problems, such as fires, carbon monoxide poisoning, and poor indoor air quality. In addition, a build-up of soot and creosote in the chimney can lead to dangerous chimney fires. That's why it's important to have your chimney cleaned at least once a year by a professional. And when it comes to cleaning chimneys, there is hardly anyone in Lindon that can compete with Pro Chimney Cleaning. From inspecting your chimney to leaving it spot-free, our Lindon Chimney Cleaners can provide any type of service. Get in touch with us if you want comprehensive chimney cleaning services in Lindon.
Chimney Cleaning & Inspection In Lindon, UT
 Affordable Chimney inspection
Providing a thorough chimney inspection service requires attention to detail and knowledge of the various parts of the chimney. We start by visually inspecting the chimney from the ground, looking for cracks, gaps, or other damage. Next, the technician will use a flashlight to examine the inside of the chimney, paying close attention to the flue liner and smoke chamber. Finally, he will test the draft of the chimney to ensure that it is functioning properly. If our technician finds any issue with your chimney, he will immediately report it to you. You can then decide whether to get it repaired or not. We always recommend repairing chimney damages quickly, otherwise, they may lead to the chimney not working properly.
Lindon Chimney sweep Services
At our company, we understand the importance of having a clean chimney. That's why we provide a thorough chimney cleaning service that includes sweeping the inside of the chimney with a brush that knocks off any loose soot or debris. We also inspect the chimney for any damage that could cause problems in the future. If we find any damage, we will repair it before it becomes a bigger problem. In addition, we will also clean the outside of the chimney to remove any soot or debris that has accumulated on the surface.
Proper Chimney Cleaning Benefits
Chimney cleaning benefits
Here are a few reasons why chimney cleaning is important:
● When a fire is lit in a fireplace, the heat and flames can cause soot and debris to build up on the walls of the chimney. If this buildup is not removed, it can act as fuel for a future fire.
● A build-up of soot and debris can restrict the flow of air through the chimney, making it harder for fires to get started and also making them burn less efficiently.
● If soot and debris are allowed to build up in the chimney, it can create blockages that cause smoke to back up into your home. Not only is this unpleasant, but it can also be dangerous if you are exposed to too much smoke.
● Just like any other part of your home, a chimney needs to be regularly maintained in order to stay in good condition. Cleaning your chimney can help to prolong its life span.
If you need a professional chimney cleaning company in Lindon that can take a look at your chimney and provide a free quotation, contact Pro Cleaning Chimney at 385-455-1942 today. We can set up your Lindon Chimney inspection at your convenience.
Family Owned & Operated Chimney Sweep Company
Why choose us?
Pro Chimney Cleaning is the premier chimney cleaning company in Lindon, UT We offer a wide range of services to keep your chimney clean and operating efficiently, including chimney sweeping, repair, and inspection. Additionally, we also offer a 100% satisfaction guarantee. Our team of experienced professionals is dedicated to providing the best possible service to our customers. We are also equipped with the most cutting edge equipment and techniques, so rest easy knowing that your chimney is in capable hands. In addition, we offer competitive pricing and flexible scheduling to fit your needs.
Regularly Used Chimney Services
Chimney Sweep
Chimney Inspection
Custom Fabrication
Camera Inspection
Mortar Repair
Gas Leak Inspection
Gas Fireplace Installation
Wood Burning Stoves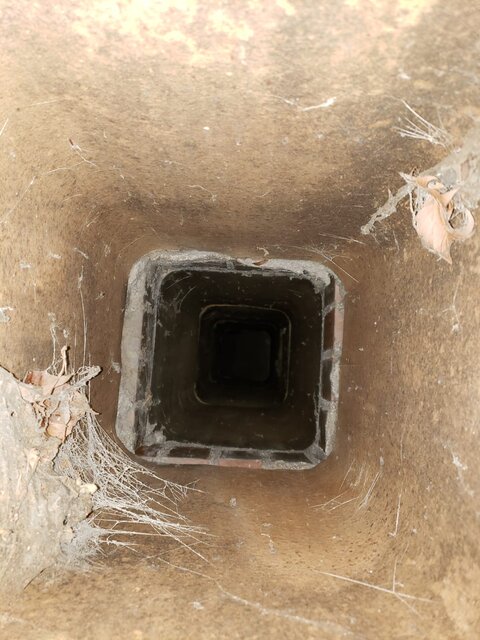 Hire Professional Lindon Chimney Experts
Lindon Chimney relining Services
Our chimney relining service includes an inspection of the existing chimney liner to assess its condition. If the liner is in good condition, it can usually be cleaned and repaired as needed. However, if the liner is damaged or degraded, it will need to be replaced. Our relining process begins with the removal of the old liner. The new liner is then installed, and the chimney is sealed. We usually complete the relining process in a single day, and it improves the efficiency of your chimney and protects your home from fire.
Why hire a professional chimney cleaning company?
Here are a few reasons why you should always hire a professional chimney cleaning company instead of trying to do the dirty work alone:
● A professional will have the necessary tools and equipment to do the job right. This includes brushes, vacuums, and ladders. The technician will also have the training and experience to know how to use the equipment properly.
● Professionals are also able to spot any potential problems with your chimney. This could include cracks, blockages, or damaged flues. By catching these problems early, you can avoid costly repairs down the road.
● A professional chimney cleaning company will be insured and bonded. This means that if anything goes wrong during the cleaning process, you will not be held liable.
● A professional chimney cleaning company will offer a satisfaction guarantee. This means that if you are not happy with their work, they will come back and make it right. When it comes to something as important as your chimney, it is worth hiring a professional to do the job right.
Hire us to Take Care Of all your Fireplace & Chimney Needs
Local & Honest
Our Lindon Chimney cleaning company is a locally known and well respected chimney sweep company. We have poured our heart and soul into our business and we will continue to provide only the very best service possible. 
Hire Pro Chimney Cleaning and let our Chimney and fireplace work speak for itself.