Park City Chimney Cleaning, Chimney Repairs & Thorough Chimney Inspection Services
Creosote is a highly flammable substance that can build up in your chimney over time. If this buildup is not addressed, it can potentially lead to a dangerous fire. Pro Chimney Cleaning offers comprehensive Park City chimney inspection and repair services to address any creosote buildup or other problems with your fireplace/chimney. We have the experience and expertise to get the job done quickly and safely. Contact us for affordable Park city Chimney sweeping solutions!
Chimney Services In Park City, UT
Reasons to hire Our professional Park City Chimney Cleaners
When it comes to fireplace installation and chimney repair, it is always best to work with a professional. Here are three reasons why we feel you should work with our company over our competitors 
● First, all of our chimney experts have undergone extensive training and have the experience needed to get the job done right. Our Techs know how to properly install fireplaces and chimneys, and they can spot potential problems that DIYers might miss.
● Secondly, we have the necessary tools and equipment to do the job safely and efficiently.
● Working with a professional like us can provide peace of mind knowing that your fireplace or chimney is in good hands.
Therefore, if you want to install a new fireplace or want to repair your chimney, you should call a professional company like Pro Chimney Cleaning. It's the best way to ensure a safe and successful job.
Why should you hire us?
Pro Chimney Cleaning is a full-service chimney company that has been serving Park City successfully for over 10+ Years. We are proud to offer a comprehensive range of chimney services in Park City that includes chimney inspection, cleaning, and repair and so much more. Our team of certified chimney professionals is dedicated to providing the highest quality service possible. We use state-of-the-art equipment and cleaning techniques, and we are constantly exploring new ways to improve our services. In addition, we offer a 100% satisfaction guarantee on all of our services. We believe that our commitment to excellence sets us apart from other companies that offer chimney inspection services.
If you need a thorough chimney inspection or fireplace installation and repair service in Park City, call us at 385-455-1942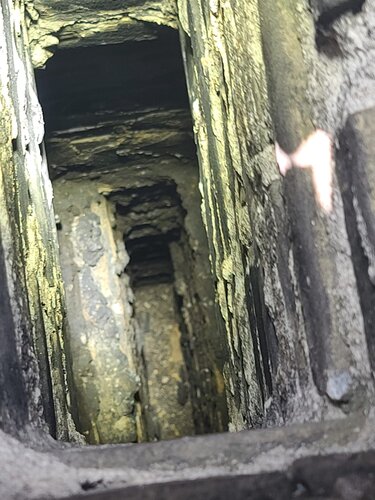 Thorough Park City Chimney Inspection Services
Trusting Pro Chimney Cleaning with all of your Park City Chimney Inspection needs is surely something we take very seriously. Our company has successfully provided Park city with over 10+ Years of certified chimney inspections at an affordable rate. 
When hiring our company to come out to your property and preform a professional chimney inspection you can expect for our chimney experts to do a full inspection and provide any and all recommendations that we find during our inspection report.
After our technician has finished their chimney inspection they then will write up everything they found and provide you with our findings. It is highly recommended to have your chimney inspected every year. 
Inspect Chimney With Camera
Check Chimney Venting
Inspect for any gas leaks
Inspect Mortar/bricks
Our Popular Park City Chimney Services
Detailed Inspection Report
Chimney Sweeping
Chimney Repair
Brick Repair
Mortar Services
Chimney Reline
Damper Repair
Chimney Cap Installation
Water Proofing Chimney
Bird Nest & Animal Removal
Wood Burning Fireplace & Stove
Custom Chase Pans
Test For Gas Leaks
Inspect Chimney Venting
Replace Embers 
Fireplace Glass Doors
Firebox Inserts
Inspect Pilot
Custom Fabrication
Rebuild Brick Chimney's
Hidden Gem Park City Chimney Company
Park City Fireplace Services
Professional Fireplace installation
There are many reasons to install a fireplace in your home. Not only do they provide a source of heat, but they also add a touch of elegance to any room. If you are thinking about installing a fireplace, we can help you. We follow a straightforward installation process that includes the following steps:
● First, we choose the right location. We always choose a location that is structurally sound and that won't cause any damage to your home.
● Once we have chosen the location, we mark it off and then start to build the foundation. We use high-quality materials to build the foundation so that it can support the weight of the fireplace.
● After the foundation has been built, we install the firebox, which is the part of the fireplace where the actual fire will be burning.
● The next step involves building the rest of the fireplace, using bricks or stone, depending on your preference. This step is followed by installing the flue, which carries smoke and fumes up and out of the fireplace. To ensure that the flue is installed correctly, we always follow the manufacturer's instructions.
● The final step is to install the mantel, which is the decorative piece that goes on top of the fireplace. We can help you choose the right mantel for your home.
Affordable Fireplace repairs in Park City
A fireplace is a great way to add a touch of luxury to your home, but it also requires some upkeep. Over time, the bricks or stone fireplaces can become damaged or cracked, and the mortar holding them in place can start to deteriorate. If you notice any damage to your fireplace, you should contact us. Our fireplace repair service includes a thorough inspection of your fireplace. We then provide a report that outlines any problems that we have found. Once you allow us to repair your fireplace, we perform the following steps:
● We first remove any loose debris from the area around the fireplace. Once the area is clear, we start repairing any cracks or holes in the bricks or stone.
● If there are any large gaps, we fill them with new mortar. After we finish repairing all the necessary areas, we apply a sealant to protect the fireplace from future damage.
Local
We are true Park City Locals, as you can imagine there is many in our community that require chimney services. Pro Chimney Cleaning has successfully provided our fireplace & chimney cleaning services for over a decade!
Family Owned
Family owned and operated Park City chimney cleaning company. Providing affordable chimney cleaning services to our community. 
Experienced
All of our technicians are properly trained and experienced with years of fireplace and chimney trouble shooting experience. Our team has seen it all and done it all. Hiring us means you gain our years of experience as well.