Professional Chimney Relining Services
Utah's trusted leader in chimney services, Pro Chimney Cleaning, is a specialist in professional chimney relining. This service is not only vital for maintaining the efficiency of your fireplace but also crucial for ensuring your home's safety. By choosing us, you're choosing a team dedicated to protecting your home from potential fire hazards. We're proud to serve Utah's community, offering peace of mind one chimney at a time.
What is Chimney Relining?
Chimney relining involves the replacement of the old, damaged liner within your chimney with a new one. This liner plays a pivotal role in directing the heat and combustion products safely from your fireplace, up through the chimney, and out of your home. Over time, these liners can deteriorate due to heat, moisture, and chemical reactions, a process that can turn them into safety hazards. Furthermore, a damaged chimney liner can reduce the efficiency of your fireplace, leading to higher energy costs. Regular inspections and timely chimney relining are therefore critical to keeping your home and family safe, as well as maintaining the optimal performance of your heating system. They're not merely optional services, but essential safety measures, playing a key role in the wellbeing of your household.
Our Process: Rigorous and Detail-Oriented Chimney Relining
Our meticulous chimney relining process involves an initial, in-depth inspection of your chimney to assess its current condition and ascertain the need for relining. If relining is recommended, our team will carefully install a new, high-quality liner, ensuring it is securely fitted. This process is followed by a thorough cleaning and a final inspection to verify the liner's perfect placement and the chimney's overall operational efficiency. We understand the importance of detailed documentation, and we provide a comprehensive report of our findings and the work carried out. Our exhaustive process ensures that no stone is left unturned in securing your home's safety, and that you remain informed at every step.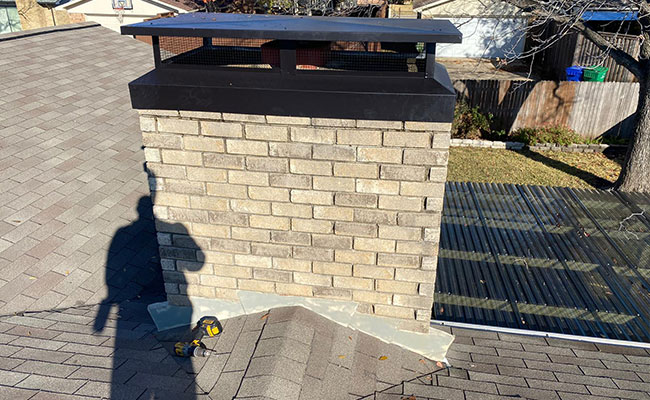 Why Choose Pro Chimney Cleaning: Excellence in Chimney Relining
Choosing Pro Chimney Cleaning for your chimney relining needs in Utah means choosing a service that prioritizes safety and customer satisfaction above all else. Our skilled professionals use high-quality materials and the latest techniques in the industry to perform chimney relining services. When you choose us, you're getting more than just a service. You're investing in safety, efficiency, and the longevity of your chimney. We also offer ongoing support and advice, ensuring that you have the knowledge you need to keep your chimney in the best condition possible. Our commitment to service is a pledge to protect your home and a promise to deliver superior quality in every aspect of our work.
Capitalize on low hanging fruit to identify
Contact Pro Chimney Cleaning Today
Don't let the safety of your home hang in the balance. If you have even the slightest suspicion of chimney liner damage or if it has been a while since your last chimney inspection, we strongly urge you to reach out to Pro Chimney Cleaning. Our professional chimney relining services in Utah are a testament to our mission: your safety. In addition, we aim to make our services as convenient and stress-free as possible, offering flexible scheduling to accommodate your busy lifestyle. Allow us to partner with you in maintaining a safe and efficient chimney system. Contact us today and let's embark on this journey together, ensuring that your home remains a sanctuary of safety and comfort.
SPECIAL OFFER
10% Off For Chimeny Cleaning
Leverage agile frameworks to provide a robust synopsis for high level overviews. 
SPECIAL OFFER
FREE Consultation and Estimate
Leverage agile frameworks to provide a robust synopsis for high level overviews. 
SPECIAL OFFER
20% Off For Senior Citizens
Leverage agile frameworks to provide a robust synopsis for high level overviews. 
Quick & Easy
Get Fast, Reliable
Chimney Services Today