Provo Chimney Cleaner, Chimney Repairs & Inspection Services
Proper maintenance/upkeep on your chimney and fireplace is highly recommended and needs to be cleaned on a regular basis to prevent problems. If you have a wood-burning fireplace, you need to remove the soot and creosote that can accumulate on the walls of your chimney. Soot is a byproduct of combustion, and creosote is a sticky, flammable substance that forms when wood smoke cools. Creosote buildup can cause blockages that make it difficult for smoke to escape from your chimney. As a result, it's recommended you use our Provo Chimney Cleaning services. With Pro Chimney Cleaning, you have an expert at your finger tips in Provo. Call us today for a comprehensive chimney cleaning service.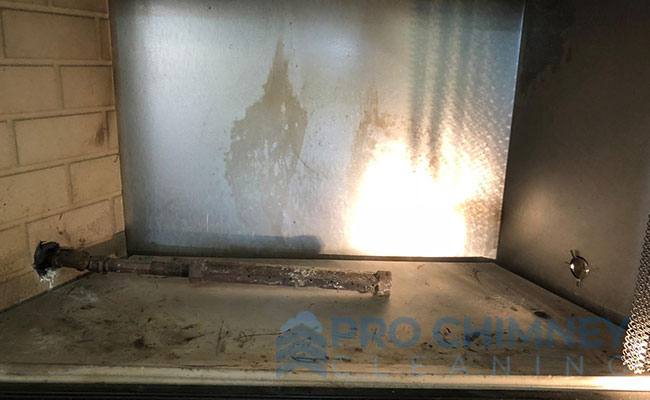 Standard Chimney Cleaning Services
Our chimney cleaning process
At Pro Chimney Cleaning, we take the safety of your home and family seriously. That's why we offer comprehensive chimney inspections, using our state-of-the-art camera equipment. This allows us to get a clear picture of the entire chimney line, looking for any cracks, leaks, or other damage. If we find any problems, we can then recommend the best course of action to repair the damage and prevent further issues.
Our cleaning and inspection service is thorough and effective. We begin by running a brush through the chimney to dislodge any soot or debris. This helps to ensure that the chimney is clean and clear before we proceed with the camera inspection. The camera inspection allows us to look for any damage throughout the entire chimney line after cleaning.
We also have the tools and experience to safely collect and remove any debris that may be present in the chimney. So if you're concerned about the safety of your chimney, feel free to give us a call. We'll be happy to come out and give you a comprehensive inspection.
Don't Wait For Your Health To Be Compromised!
How to identify the type of chimney you have
Gas log installation
If you've ever dreamed of cozying up to a crackling fire on a cold winter's night, gas logs may be the perfect solution. Not only are they easy to install, but they also provide the warmth and ambiance of a traditional wood-burning fireplace without the hassle of dealing with wood. Gas logs are available in a variety of styles and can be customized to fit any fireplace. You can consult with us to decide which gas log is suitable for your home. Here's how we go about installing a gas log in your house:
● When you hire us to install your gas log, we first take the necessary measurements of the place in which you want it installed. We take these measurements to our workshop, where we create a model of the installation. Next, we use this model to determine the best placement of the gas log and to calculate the necessary size and length of the gas line. Once we have determined the ideal placement and installation for your gas log, we will provide you with a detailed estimate of the cost and time required for the project.
● The next step involves setting up the gas log. Although this is a complicated process, our experts make it look like a relatively simple process. They will first connect the gas line to the log. Next, they will position the log in the fireplace in such a way that it will not tip over or become dislodged. The expert will also switch on the pilot light must and carefully monitor the unit until the log is fully lit. Although it may seem like a lot of work, you will notice how quickly our experts are doing everything.
● The last step is to install the damper clamp. The easiest way to do this is to first remove the old one. We use a screwdriver for this step. Once the old clamp is removed, we simply line up the new clamp and screw it in place. We make sure that the sizes of the screws are similar so that they fit properly. After the new clamp is in place, we will put your gas log back in its rightful place. You can then enjoy the warmth of the gas log for hours.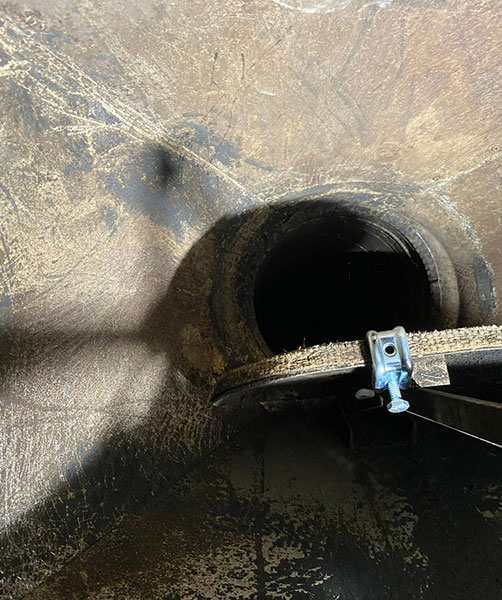 Provo Chimney Cleaners with Real-World Experience
Why hire us?
Pro Chimney Cleaning has been in business for many and is one of the most experienced chimney cleaning companies in Provo, Utah. We are fully insured and bonded, and all of our employees are certified. These use the latest equipment and techniques to clean your chimney quickly and thoroughly, and they are committed to providing outstanding customer service. We offer a 100% satisfaction guarantee, and we will work with you to schedule a convenient appointment time.
If you are in need of chimney cleaning or gas log installation in Provo, please do not hesitate to call Pro Chimney Cleaning at [phone]. We have been providing quality services to homeowners throughout the area for many years and would be happy to assist you with your needs.