Pro Chimney Cleaning in Salt Lake City, Utah
Most people think that chimney cleaning is just about removing soot and debris. However, the benefits of professional chimney cleaning go beyond just keeping your chimney and fireplace looking clean. Pro Chimney Cleaning, the leading chimney sweep in Salt Lake City, UT will also inspect your chimney for any potential hazards and make any necessary repairs. In addition, we can also provide advice on how to keep your fireplace in good working condition. As a result, regular chimney cleaning can make a significant difference to the safety and performance of your fireplace. If you notice that your fireplace is smelling and there is ash and soot lined on the walls of the chimney, call us immediately. We will thoroughly clean your chimney after a quick inspection.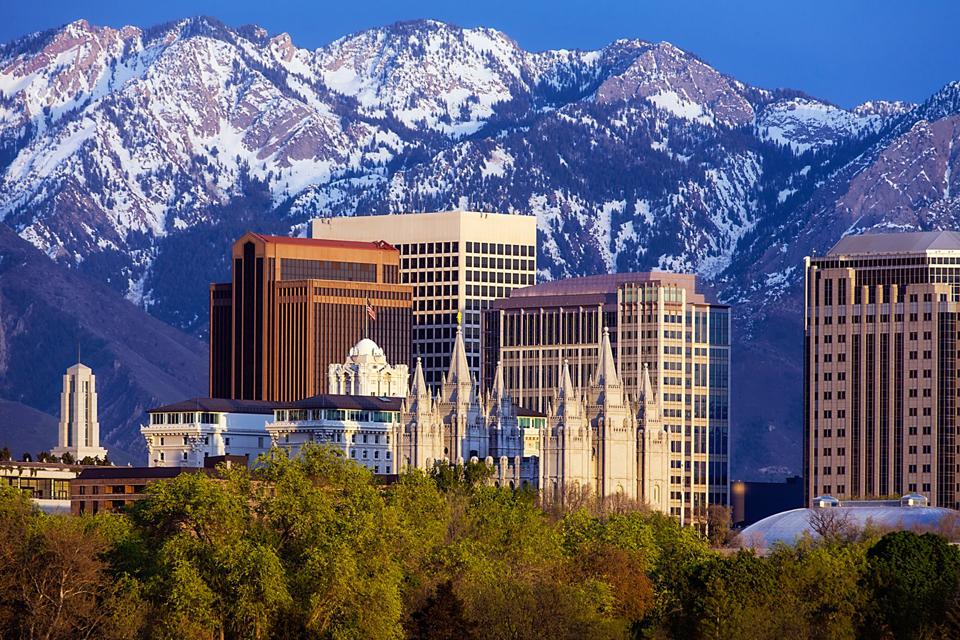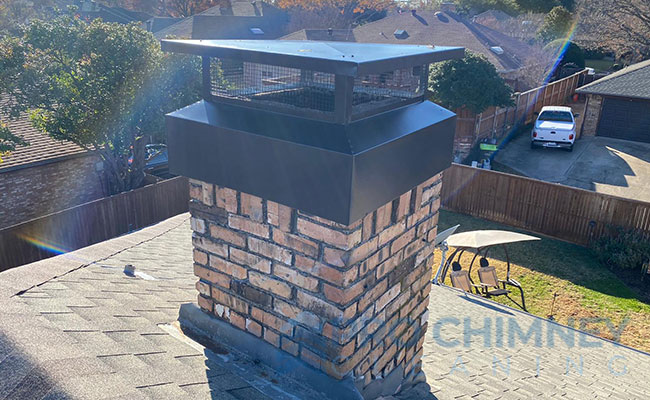 why choose us
Trusted SLC Chimney Cleaners
Chimney cleaning in Salt Lake City
As any homeowner knows, keeping your chimney clean is important for preventing fires. However, it can be difficult to know where to start. You may not have the right tools or experience to handle such a complicated process. It would be better to leave the dirty job to us because we know how to handle everything efficiently.
Pro Chimney Cleaning is proud to offer a unique Salt Lake City chimney cleaning technique that uses a double brush. This innovative method allows us to quickly and effectively remove soot, creosote, and other debris from your chimney. The process starts by removing any debris that might be blocking the opening of the chimney. Next, we will attach the brush to the extension rod and insert it into the chimney. We start brushes the sides of the chimney, working our way up towards the top. We use plenty of force in order to loosen any stubborn dirt and grime. When we reach the top of the chimney, we continue sweeping until all of the dirt and grime have been removed. Finally, we use a vacuum cleaner to suck up any remaining debris before sending over your final chimney inspection report. 
Fast & Honest Service
When working with our Fireplace & chimney company you will receive upfront and honest pricing work completed in a timely manner.
CSIA Certified
All of our technicians are properly trained licensed, bonded, insured and CSIA Certified Professionals that follow proper code.
Local Community Favorite
Our family has successfully provided Chimney & Fireplace services for over 30+ Years in Salt Lake City.  
Licensed, Insured & Bonded
Our SLC Chimney company carries the proper insurance, licensing and bond to ensure peace of mind for all of our customers.
Salt Lake City Chimney Cleaning with Industry Leading Tools & Equipment
SLC Chimney inspection Services
Inspecting your chimney is an important part of maintaining your home, but it can be difficult to get a good look at the inside of the chimney without a ladder. Fortunately, we are here to help you. There is a way to inspect your chimney without climbing up on the roof. Our SLC Chimney cleaners do it by using a camera.
The first thing that we do is to set up the camera near the bottom of the chimney. We'll need to angle the camera so that it points up towards the top of the chimney. Once we have the camera in place, step two is to slowly raise it up the chimney until we can see the entire flue. We always keep an eye on the camera's screen as we go; if we lose sight of the camera, we stop and adjust its position. If everything looks good, we lower the camera back down and put it away. Once we get an idea about the condition of your chimney, we will prepare a report and give it to you. The report will contain our recommendations on what needs to be done to keep the chimney working at its optimal condition.
Firebox Repair & Refractory panel replacement
One of the most vulnerable parts of your fireplace is the firebox. The firebox is the part of the fireplace where the flames actually burn, and it's usually made of brick or stone. Over time, though, the firebox can become cracked or damaged, which can lead to serious problems.
There are some things you can do to repair your firebox and keep your home safe. But we advise you not to do these things alone, especially if you don't have any experience. Instead, call us and we will make sure that your firebox is in top-class condition before we leave.
First, we will check if there are any cracks or damage to the mortar in your firebox or not. If so, we'll repair that before we proceed. We do this by mixing up some new mortar and filling in the cracks. Once the mortar is dry, we'll apply a sealant to protect it from future damage. Then, we can start repairing any cracked bricks in your firebox. To do this, we'll need to remove any loose bricks and then clean out the area around the crack. Once the area is clean, we will apply some new mortar and then replace the bricks. We use bricks that match the ones that are already in your firebox so that the repairs will blend in seamlessly.
Salt lake gets pretty cold which can cause cracking faster then other places, it's important to have your chimney inspected, cleaned, and repaired on a regular basis. A professional chimney cleaning company like Pro Chimney Cleaning can keep your family safe from the dangers of carbon monoxide poisoning and fires. We are a reliable and experienced chimney cleaning company in Salt Lake City that can keep your home warm and safe all winter long. Contact us today at 385-600-6122 to schedule an appointment!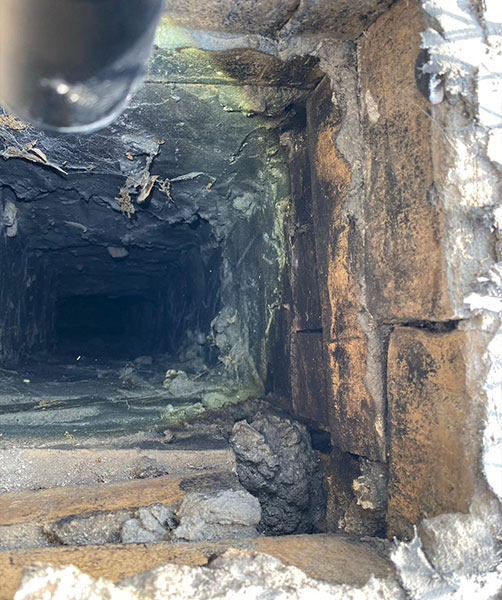 Affordable SLC Chimney Services At Your Finger-tips!