Professional Fireplace Installation Services in Utah
Pro Chimney Cleaning is the premier provider of professional fireplace installation services in Utah. Our team of experts is dedicated to helping you create a warm and inviting ambiance in your home through our exceptional fireplace installations. With our extensive range of fireplace options and our commitment to quality, we guarantee a seamless experience from start to finish.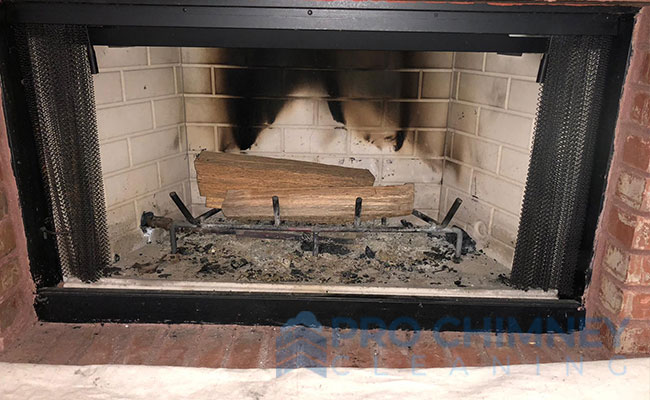 What WE Offer
Tailored Solutions for Your Unique Home
At Pro Chimney Cleaning, we believe that your fireplace should be a reflection of your personal style and the unique character of your home. That's why we offer a diverse selection of fireplace options, including traditional wood-burning fireplaces, efficient gas fireplaces, and modern electric fireplaces. Our experienced team will work closely with you to understand your preferences, offering expert guidance and helping you choose the perfect fireplace that aligns with your vision. Whether you prefer the classic charm and crackling sounds of a wood-burning fireplace, the convenience and efficiency of a gas fireplace, or the sleek and eco-friendly design of an electric fireplace, we have the ideal solution to create a warm and inviting atmosphere in your home.
Unparalleled Expertise & Craftsmanship
Fireplace installation requires precision and expertise to ensure safety and optimal performance. With Pro Chimney Cleaning, you can trust that our team of highly skilled technicians possesses the knowledge and experience necessary for a flawless installation. From the initial planning and site preparation to the final touches, we pay meticulous attention to every detail, guaranteeing a fireplace installation that exceeds your expectations.
What WE Offer
Seamless and Efficient Installation Process
We understand that a fireplace installation can be disruptive to your daily life. That's why we've developed an installation process that is designed to be efficient and minimize inconvenience. Our team will carefully assess your space, considering factors such as ventilation, fuel type, and safety regulations. We handle all necessary permits and inspections, ensuring compliance with building codes. Throughout the installation, we maintain clear communication, keeping you informed and involved every step of the way.
Contact Pro Chimney Cleaning Today: Transform Your Home with a Fireplace
Ready to add a touch of warmth and beauty to your living space? Contact Pro Chimney Cleaning today for professional fireplace installation services in Utah. Our dedicated team is committed to turning your vision into reality, creating a fireplace that becomes the heart of your home. Let us guide you through the selection process, provide expert craftsmanship, and deliver a seamless installation that enhances the comfort and aesthetics of your space.
Quick & Easy
Get Fast, Reliable
Fireplace Installation Today