Herriman Chimney Sweep
Pro Chimney Cleaning provides affordable chimney cleaning in Herriman, UT. We strive to give our customers only the highest quality of chimney cleaning and chimney sweeping services. We also provide a wide range of chimney services and fireplace services. If you are in need of a local Herriman Chimney Professional consider giving us a call to schedule a cleaning and inspection.
Herriman Chimney Cleaner
Affordable Chimney cleaning
Anyone who uses a fireplace on a regular basis knows that it is important to keep the chimney clean. If you call us, we will first use a wire brush to clean the walls of the chimney. This will loosen any soot or ash that has built up, making it easier to remove. After cleaning the walls, we will use a vacuum cleaner to remove the ash and soot. Don't worry; we will spread plastics around your fireplace to make sure that the dirt and soot doesn't create a mess in your house.
Common Herriman Chimney Services Offered
Here you can find a list of services that we provide but is not limited to the scope of our work. We are a full service chimney cleaning, inspection and repair company along with providing top notch services for all your fireplace and wood burning stoves.
 Inspections

 Chimney Sweeping

 Video Camera Inspections

 Creosote Removal

 Rebuild Brick Chimneys
 Damper Repairs

 Expert Masonry Work

 Repointing

 Animal and Nest Removal

 Waterproofing
 Wood and Gas Burning Fireplaces

 Fireplace Glass Doors

 Firebox Inserts

 Custom Made Caps

 Flue Liners
Herriman Firebox Repair & Clean Services
If your firebox is in need of repair, or a good cleaning, it's important to take care of the problem as soon as possible. Not only can a damaged firebox be a safety hazard, but it can also decrease the efficiency of your fireplace. Fortunately, we are at your service to repair/clean your firebox in Herriman, UT. Our Chimney technicians consider firebox repairs a relatively straightforward job.
We first remove any debris from the firebox. This includes ash, soot, and any damaged bricks or mortar. After cleaning the firebox, we inspect it for cracks or other damage. If there are any cracks, we use a masonry patching compound to fill them in. Once the cracks are filled, we will apply a layer of heat-resistant mortar to the entire surface of the firebox. You can use the fireplace again after the mortar has dried.
Herriman Chimney Repair & Mortar Repair Services
Mortar repair 
Over time, mortar can become cracked or crumbled, and will need to be repaired in order to maintain the structural integrity of the fireplace wall. When repairing a mortar joint, we use the latest tools to get the job done right. Here is a step-by-step guide to how we repair a mortar joint in your fireplace:
● We start by inspecting the mortar joint and identifying any areas that are damaged or missing mortar.
● Next, we use a wire brush to remove any loose mortar or debris from the surface of the joint. In most cases, we find soot and grime on the walls.
● After cleaning the surface, we mix together a small batch of new mortar, using high-quality cement and sand in a ratio of 1:3. We keep adding water to the mixture until it reaches a workable consistency.
● We use a small trowel to apply the new mortar to the joint, filling in any gaps or voids. The trowel ensures that all the gaps are filled properly.
● The next step is to smooth out the surface of the joint with the trowel and allow the mortar to set for 24 hours before continuing.
● We will leave the new mortar to set, before using a damp cloth to wipe away any excess mortar from the surface of the bricks. Once the mortar dries completely, you can start using your fireplace. 
Fast & Reliable Service
We understand the importance of having the job completed in a timely manner
Skilled & Trained Personnel
All of our Herriman Chimney Cleaners are properly licensed and experienced chimney professionals.
Family Owned & Operated
We are a family owned and operated Chimney cleaning business.
Licensed, Insured & Bonded
Properly Licensed, Bonded and insured professionals providing outstanding services!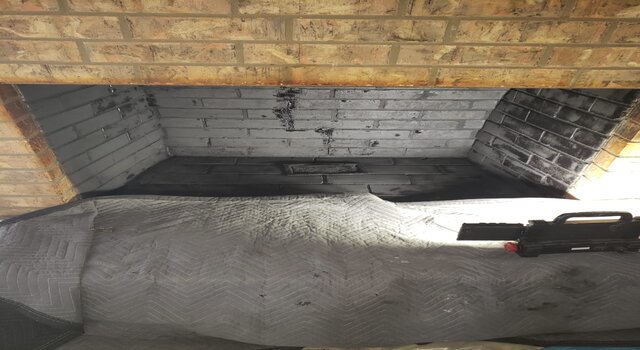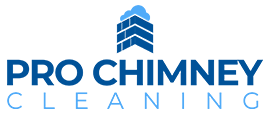 It's Never a good idea to wait on your chimney!
Regular yearly maintenance is highly recommended to ensure a sure chimney / fireplace season.
Chimney Inspection & Chimney Cleaning In Herriman, UT
Why should you use our Herriman Chimney Cleaning Services?
Often times the chimney is overlooked when needing regular maintenance. If you have a chimney in your home and you haven't kept up on the recommended yearly maintenance then it is strongly recommended to give us a call for a level 2 chimney cleaning and inspection to ensure you aren't putting yourself in risk of a house fire.
If you have a wood burning chimney it is recommended you have it cleaned yearly or ever cord of wood that you burn through.
When Hiring Pro Chimney Cleaning to perform a detailed Herriman Chimney cleaning we first will start off by lightly removing all the creosote and built up with a wire brush.
After we have successfully removed all the creosote and build up within your chimney then we will start by performing our inspection to ensure there isn't any cracks or damage.
Upon completion of our cleaning and inspection if our technicians are to find any problems it will be included in our reporting for you to have for your records. 
Repairing your damaged chimney can help to reduce your heating costs. A highly-functioning chimney keeps the heat inside the fireplace, thus preventing the heat from escaping, As a result, you'll be able to enjoy all of the warmth of your fireplace without sacrificing energy efficiency.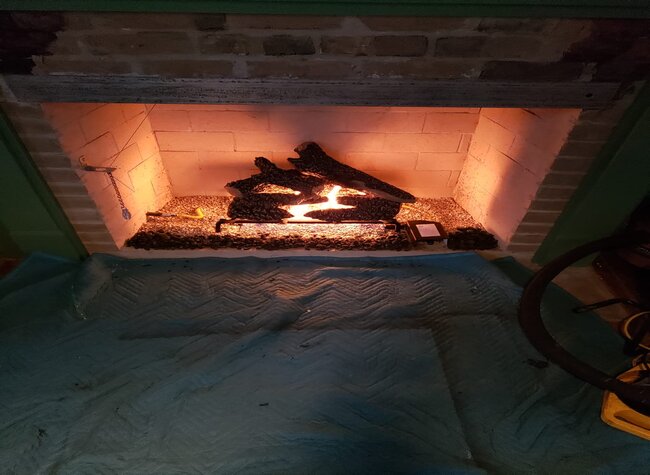 Herriman Gas Fireplace Chimney Services Provided
Needing a reliable gas fire place service provider in Herriman, UT? Consider hiring Pro Chimney cleaning for all of your gas fire place needs. Our team strives to provide only the very best services
Check Pilot Light
Gas Fireplace Installation
Inspect Direct Vent
Test & Ensure no gas Leaks
Replace Ember & Material
Inspect

thermocouple

Inspect Pressure
Clean Glass 
So much more!